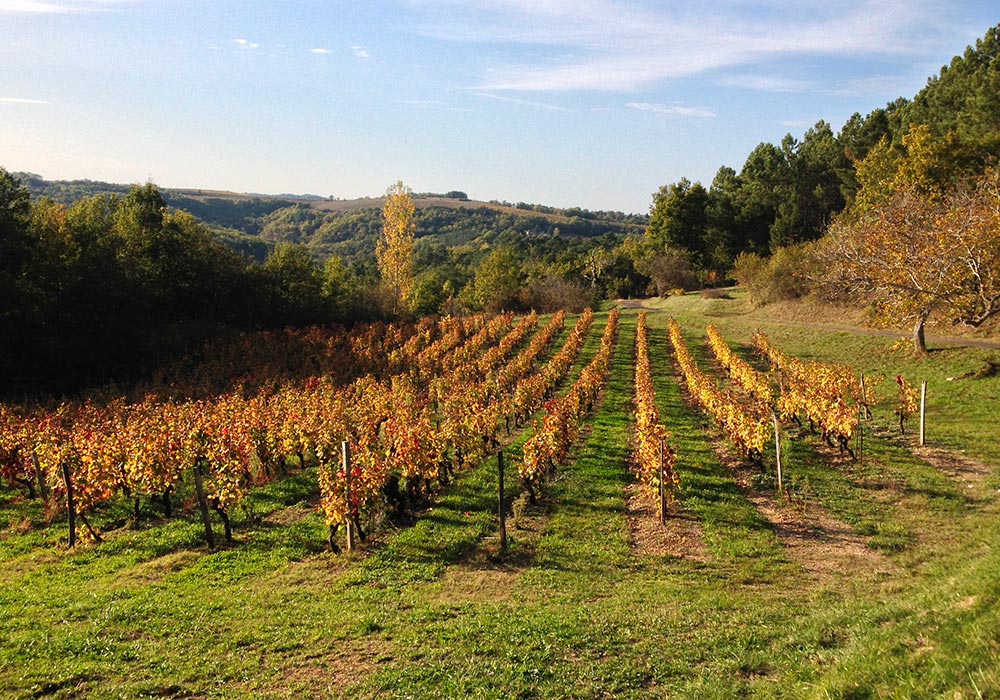 A green campsite in the Lot:
a voluntary environmental approach
Our best practices as new owners of La Tuque campsite ***
Respect for the environment is central to our business. For us, for you and for future generations, we do everything possible to minimise the impact of our activities on the environment.
Waste management at the campsite
Reduce waste production and encourage sorting and recycling
Selective sorting encouraged
At the entrance to the campsite there are numerous containers (cardboard/plastic/paper; glass; household waste) which are well signposted and visible. We make staff and customers aware of the importance of waste sorting.
The virtuous cycle of green waste
We collect all our dead leaves (and we have a lot of them on our 9 hectares!) in a dedicated non-camping part of our forest for natural composting.
Support for biodiversity: We clear the undergrowth and prune sensibly to preserve bird habitats. The cut wood is piled up in the wooded areas of the campsite and serves as ecological niches for biodiversity.
Soil: We keep the use of chemicals to a minimum.
Organic waste: private and restaurant organic waste is used to feed our chickens and 1 compost bin at the entrance to the campsite.
Most of our cleaning and household products are eco-labelled.
We recycle our ink cartridges and keep our administrative work as paperless as possible.
Collection point for used batteries and light bulbs.
Grease trap in the kitchen.
Ecological sanitation
Our sanitation system is an ecological treatment plant with reed beds.
We opt for short circuits
In our purchases, we give preference to local suppliers (local market gardeners using sustainable farming methods, village bakers, Château de… for tasting).
We recycle cooking oil, which is used as fuel for agricultural machinery.
You won't come to us by chance…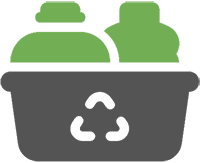 Guide du Tri : The stages of selective sorting
Separate your waste every day
Temporarily store household packaging, paper, newspapers, magazines and glass for recycling
Transport household waste easily to the appropriate containers
Tip: if you squeeze plastic bottles and cans together, you reduce the volume of waste.
Energy management at our family campsite
At our campsite, light bulbs and neon lights have been replaced by energy-saving lighting.
The lighting in the toilet blocks is on a timer, and the campsite is not lit at night.
None of our accommodation has air conditioning.
Campsite lights on timer
Solar panels on the private house
There is no lighting on the site
Mobile homes equipped with key to turn on electricity
Swimming pools not heated. Heating of the paddling pool with a heat pump
Finally, we plan to install a 2nd charging point for electric vehicles (in 2025).
Within the next 3 years, we plan to replace the fleet of green space maintenance machines (all of which are currently thermal) with electric tools.
Water management at La Tuque campground ***
Our flowerbeds are planted without the need for water.
All the showers in the accommodation are fitted with water-saving shower heads, and the communal toilets have push-buttons set to reduce the flow of water.
Rainwater is used for watering.
Bathing shorts banned at the swimming pool
Our toilets and showers are connected to an ecological wastewater treatment plant.
Working together
to protect the environment
Turn off lights and heaters when you are away
Switch off the coffee machine or any other electrical appliance after use
Our toilets and showers are connected to an ecological purification station.
Please do not use sanitary products containing chlorine (bleach). They kill the culture of bacteria that purify waste water.
Do not flush wet wipes down the toilet, as they clog up the sewers and cannot be composted
Wash at low temperature (30c), no half washes
Sort your rubbish (plastic, metal, cardboard, paper, glass, batteries, light bulbs)
Pick up your paper and cigarette butts when you go out
Limit water consumption when washing up or showering
Turn off the taps and don't let the water run unnecessarily
Do not dispose of toxic or harmful products in sanitary facilities
Limit the use of toxic products
Avoid noise pollution to respect everyone's peace and quiet